Nov 30, 2015
American Rock School is proud to be Tampa's
Favorite Musician owned & operated lesson studio since 2003
CHECK out our student band videos on YouTube
JDRF Walk at Amalie Arena!

Call, Email or Text us for more info!
Why choose us? What to consider



schedule now read reviews check our service
Still Tampa's Number 1 Music Lesson Studio For Over 10 years!
Thanks to all our great students and instructors.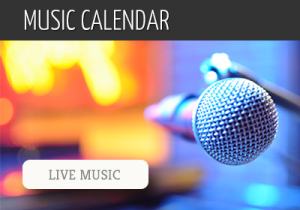 On June 22, 2015, our friend and former Tampa Guitar/ American Rock School guitar instructor, Tim Brown passed away...
What to consider when selecting a lesson studio and teacher...
Guitar and vocal lessons Sep 12, 2014
I just recently started getting guitar lessons with John and vocal lessons with Shaina. These instructors are absolutely brilliant, patient and wonderful. I highly recommend getting music lessons from American Rock School. :-)
Watch Videos
Student Band Performs @ Amaile JDRF Walk 2015
2015 Student Bands at Amalie JDRF Walk
Supporting a great cause with a Led Zeppelin Medley!
These Students Rock! PERFECT FIFTH at Peggy O'neils March 2014 -
Tampa Music Lessons
Want a FREE GUITAR?


Limited Time Offer HERE
$20 BUCK STRING CHANGE
including the string!


BEST DEAL IN TOWN!
Electric & Acoustic


Review Us On Google -
Get a FREE T-Shirt!
(limited supply)
Lock in your current tuition for good. Chillax.
Be sure to reserve your lessons before the last week of the month. Because of high demand and fairness to our instructors, we can't hold a spot unless it is reserved in advance. Our online payment process is safe, easy and rated 4.9 out of 5 stars by our customers! Sign up for Auto-pay and chill out, because you're covered — lock in the current tuition rate for good... smart move!
Sign for Auto Tuition Here.

Audio Downloads / Play Along -
JAM ALONG GUITAR TRACKS (Rock Covers)
Contact information and map. 813.888.6683 (West Tampa)
YouTube
Like us on facebook, become a fan
Subscribe to our RSS feed
Subscribe to our Newsletter